(Yponomeuta cagnagellus)
(Yponomeutidae)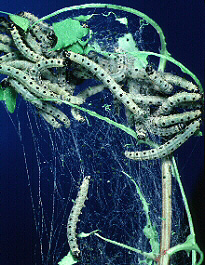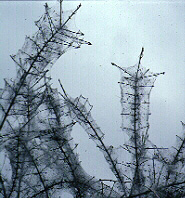 The caterpillars of Yponomeuta are patch-restricted foragers on Euonymus. They remain together throughout their lifetime, pupating en mass in their webbing. Studies show that the caterpillars secrete a chemical marker with their silk that defines the limits of the foraging arena and holds the colony together.



Reference
Roessingh, P. 1990. Chemical trail marker from silk of Yponomeuta cagnagellus. J. Chem. Ecol.16: 2203-2216.